Wahoo Tour
An old man and a newly minted teen get on a tandem bicycle and pedal from Tallahassee to Pensacola on the Old Spanish Trail.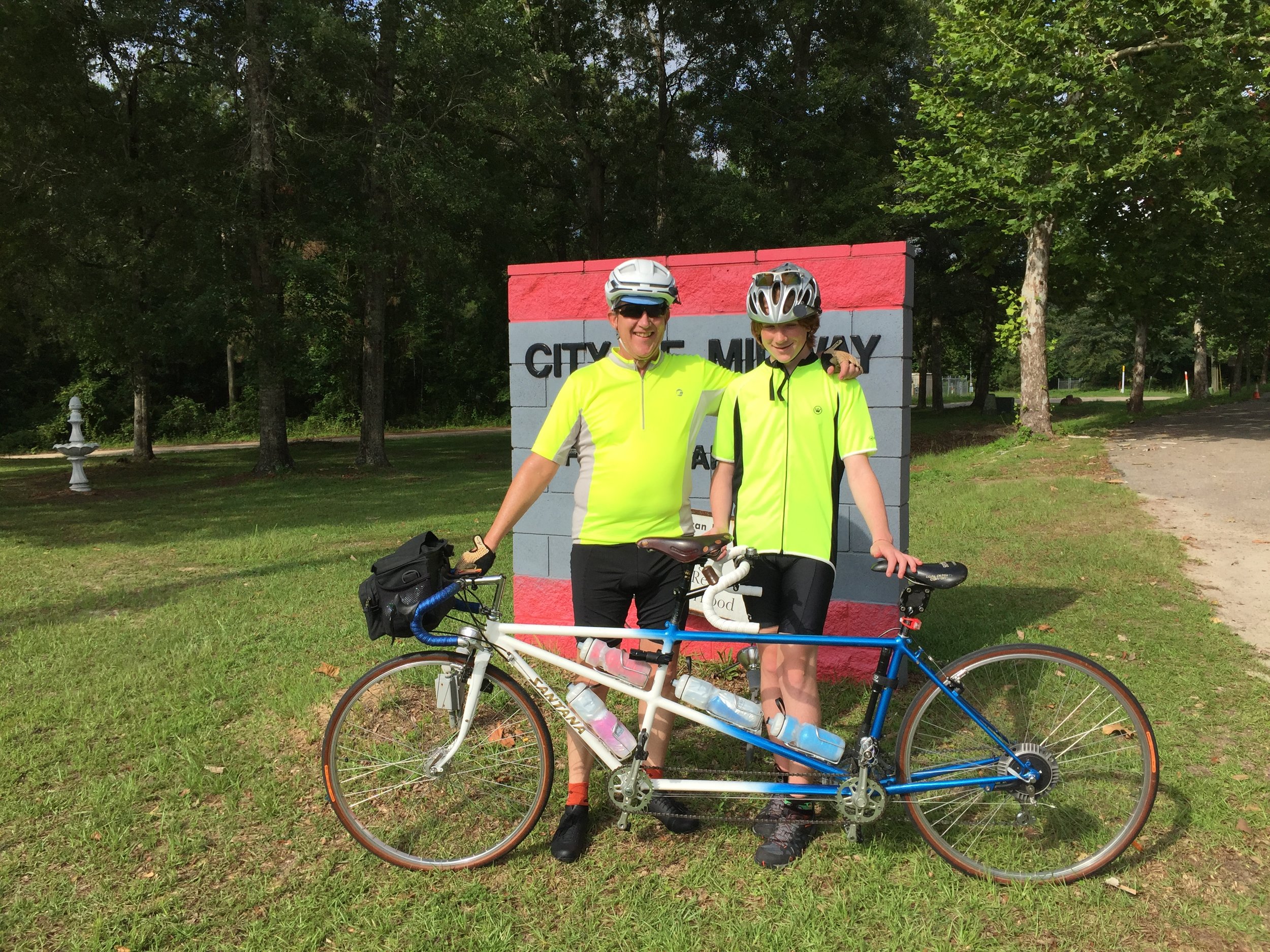 Four days of riding on progressively flatter routes. The plan includes nightly stops in a series of Panhandle towns, culminating in Pensacola with two nights of baseball and a day at the beach.
Lyssa, our support crew, drives from town to town with our luggage and gear then travels down to the coast and a different beach each day.
Avery is game. Dad is eager. Lyssa is gassed up.